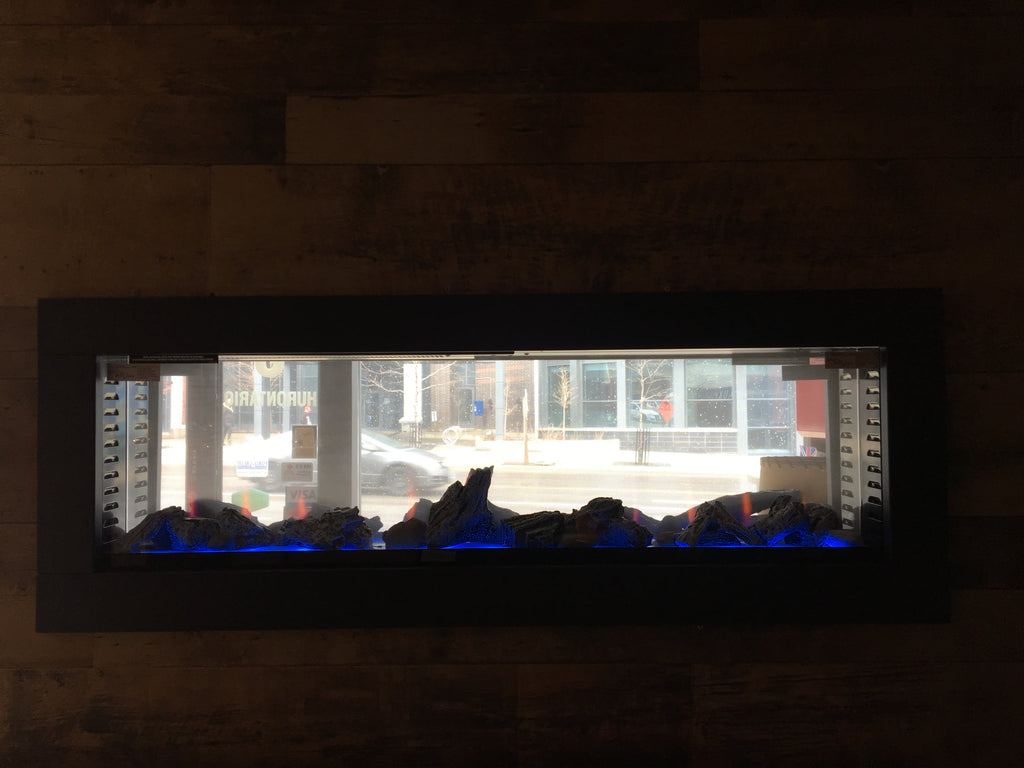 The first double sided wall mount!
Finally! The answer to one of the most popular questions we get from customers, "do you have a double sided wall mount?". Well look no further, it has finally arrived. The CLEARion by Napoleon is all that and then some. Adjustable flame colors ranging from blue, orange, and multi-color. You have the option of controlling the flame speed, along with the heat (heats up to 800 sq feet). The CLEARion comes with South Beach logs, Topaz Glass Embers and Crystal Media. 
Optional black and stainless steel surrounds available. Fits into a double 2x4 wall! 
As you can see from our featured image, we have the CLEARion built-in to a show case in our store, and is now available to our customers. Pop into our store now to take a look at one of the newest and sought after electric fireplaces on the market! 
---