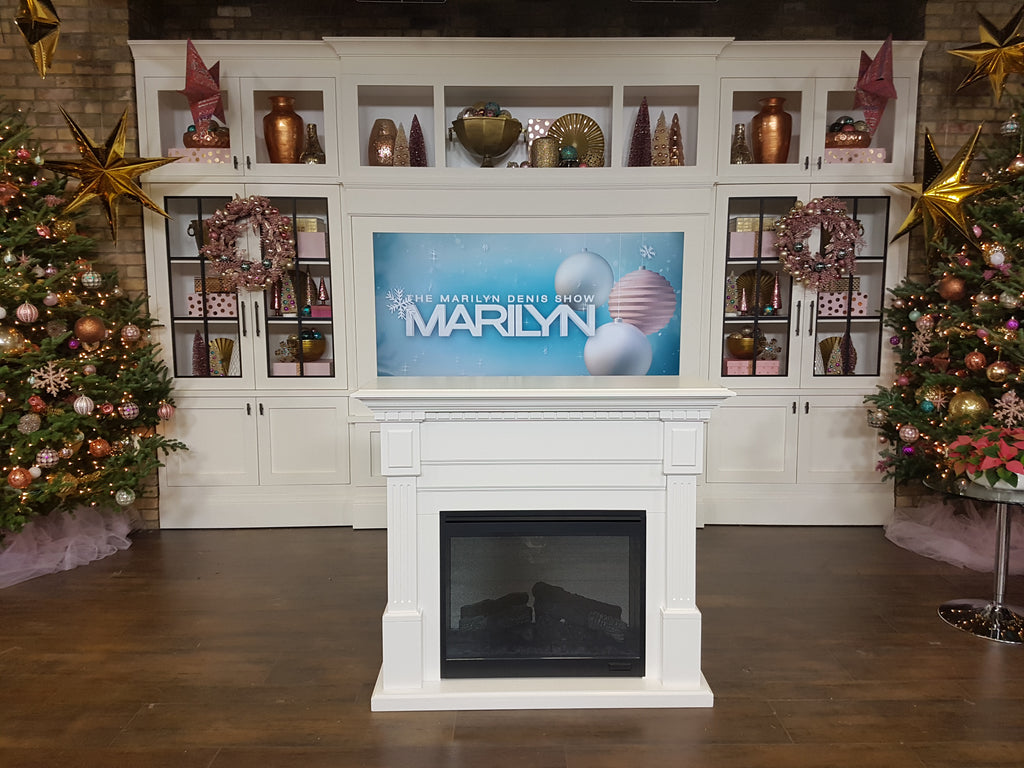 One of our mantels made it on the Marilyn Denis Show!
Once again we've been extremely fortunate to broadcast one of our mantels (The Essex by Dimplex) from our showroom to be displayed on the Marilyn Denis show! We think it was a terrific choice to be presented on TV for all to see for multiple reasons. One of them being that it is such a prominent and majestic mantel in it's own right that stands tall and proud. Secondly, this time of year everyone loves to dress up mantels by adding stockings, and other Christmas decorations, and this mantel is the perfect fit because of it's height and width, it gives you the perfect look for a traditional mantel piece. 
Because we are so excited about having the Essex on the Marilyn Denis Show, we want to share the excitement with you. We're offering a festive discount for the Dimplex Essex Mantel from November 22nd to December 31st 2017. Please give us a call or e-mail, we're having this sale on while supplies last!
---